Canvasworks | Duane Smith

SnoCaps

PO Box 247

245 Cokato St E

Cokato, MN 55321

P 844.223.8148

P 320.559.0165

F 320.559.0166

sales@snocaps.net

Copyright 2011 | All Rights Reserved

www.SnoCaps.net

Canvasworks, Inc is your worldwide SnoCaps Trailer Enclosures manufacture and dealer located in Cokato, MN.  SnoCap Trailer Enclosures are a one of a kind fabric enclosure for open bed trailers that allows you to enclose your current trailer with a lightweight, yet heavy duty protection product.  SnoCaps are proudly made by Duane's veteran owned and operated company Canvasworks, Inc. 

SnoCap Advantages

Can be used to enclose open bed trailers of any type

I use my enclosed trailer for everything. This is the best ATV trailer and snowmobile trailer  I've ever owned. I've been hauling trailers for over 15 years and wouldn't use anything else. 

Our SnoCaps Trailer Enclosures are ideal for manys uses:

Snowmobile trailers (both tilt and v-nose)

SnoCaps Trailer Enclosures are an innovative and practical way for you to protect the valuable cargo riding on your trailer. We invented the SnoCaps product to protect our own snowmobiles and have spent over 21 years perfecting and testing to give you the best alternative to traditional hard enclosed trailers.

SnoCaps are a protection product designed to keep the snow, sleet, rain, hail, slush, road debris and corrosive road chemicals OFF of your expensive snowmobile. It doubles as a storage unit when not on the road. Some options allow easy removal with normal hand  tools for extra flexibility with your trailer. Heavy duty aluminum is used in the frame construction of your SnoCap, allowing it to withstand high speed hauling and heavy snow loads. The skins are made of the same material curtain walled semi trucks use, so you know that it is designed to take the abuse.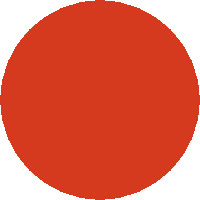 Share SnoCaps with your family and friends...

Over 6900 on the road as of February 26, 2016! Give us a call today to get your order started! 844-223-8148 or sales@snocaps.net