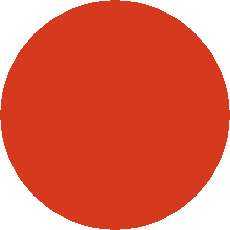 The Sport Series SnoCaps are trailer enclosures made specifically for enclosing your open tilt bed trailer. They are available in 10' and 12' sizes and both a 57" and a 65" height option. Sport Series SnoCaps are constructed from the same heavy duty aluminum tubing and Shelter Rite fabric as the ProSeries SnoCaps, but are a more affordable option made for the open tilt bed trailer. With same zip in/out rear door as the ProSeries, roll open front opening, and a fuel door, your snowmobiles are easily accessible while still being protected by the Sport Series SnoCap. There is a 5 year workmanship and materials warranty on the Sport Series, but the skin will generally last between 12-15 years and the frame will last forever.    

The frame is constructed out of .125 wall aluminum tubing at our shop in Cokato, MN from first cuts and bends all the way to the final welds.

The skin is made out of Shelter Rite fabric with heat welded seams, which eliminates worries about seams leaking or thread rotting. 

Installs with common hand and power tools.

Shippable kits come in one box with easy to follow, illustrated instructions.  

Fits most tilt bed trailers, comes in both 96" and 100" models.

57" and 65" height options.*

Includes one fuel door on the driver's side.

* 57" models are generally too short for most modern applications. Please see our "
How to Measure for Your SnoCap
" page​ to make sure you are ordering the correct height. 
Sports Series SnoCap Specs

Can be installed on your existing open bed snowmobile trailer! 

Save money on gas with the aerodynamic design and light weight. 

​Protects anything you need to haul!

Can be made easily removable, allowing for hauling of extra tall or wide loads.

I love my Sport Series SnoCap! Keeps my sleds clean and doesn't add a lot of weight to my trailer.

Benefits of a Sports Series SnoCap 

Disclaimer

Due to the nature of our business, most of our work is customized to some degree. Therefore, a 50% deposit of cleared funds is required before your appointment is set and work begins on your order. After work begins the deposit is non-refundable. Removal or defacement of the SnoCaps trademark logo from your SnoCaps voids all warranties. Check out our Sport Series Photo Gallery here! 
Canvasworks | Duane Smith

SnoCaps

PO Box 247

245 Cokato St E

Cokato, MN 55321

P 844.223.8148

P 320.559.0165

F 320.559.0166

sales@snocaps.net

Copyright 2011 | All Rights Reserved

www.SnoCaps.net

Canvasworks, Inc is your worldwide SnoCaps Trailer Enclosures manufacture and dealer located in Cokato, MN.  SnoCap Trailer Enclosures are a one of a kind fabric enclosure for open bed trailers that allows you to enclose your current trailer with a lightweight, yet heavy duty protection product.  SnoCaps are proudly made by Duane's veteran owned and operated company Canvasworks, Inc. 

Share SnoCaps with your family and friends...

Give us a call today to get your order started! 844-223-8148 or sales@snocaps.net