Canvasworks | Duane Smith

SnoCaps

PO Box 247

245 Cokato St E

Cokato, MN 55321

P 844.223.8148

Copyright 2011 | All Rights Reserved

www.SnoCaps.net

We purchased our SnoCap to enclose our 4-place snowmobile trailer. Every step of the way, our experience has been a positive one. The customer service when we were making our purchase was happy to answer any and all of our questions, as well as when we were assembeling and needed some pointers. The quality of the product is outstanding. We highly suggest these enclosures to our snowmobiling friends, and this will certainly not be our last time doing business with SnoCap.

Thank you for everything,

Heather and Dan L.     - SnoCap purchased Apr. 2015

Don't forget to check out the 
review
 Riding with Dan & Dylan did of the installation on a Sport Series SnoCap! 
What do our customers say? Read for yourself!

Share SnoCaps with your family and friends...

This SnoCaps was purchased by a customer who makes numerous trips out west and up to Canada for snowmobiling.  He has put on around 50,000 miles on this SnoCap.  It's finally coming in for a re-sew, which is significantly less than a new hard enclosure.  

13 yr old 30' ProSeries SnoCap

We want to hear from you! What model SnoCap do you have? Share your experiences here!

Or share your story on our FaceBook page: 

We just purchased our second SnoCap trailer enclosure to cover our second trailer and want to say that this is a great product.  Our family regularly travels from Iowa to South Dakota to snowmobile and having both of our trailers (22' and a 24') covered by SnoCaps makes the trip much smoother.  Not only does the SnoCap haul well, it also does a great job of protecting our snowmobiles.  Warren G 

Canvasworks, Inc is your worldwide SnoCaps Trailer Enclosures manufacture and dealer located in Cokato, MN.  SnoCap Trailer Enclosures are a one of a kind fabric enclosure for open bed trailers that allows you to enclose your current trailer with a lightweight, yet heavy duty protection product.  SnoCaps are proudly made by Duane's veteran owned and operated company Canvasworks, Inc.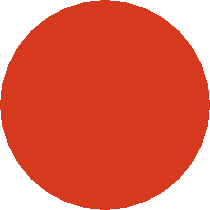 Check out this review of a 30' ProSeries SnoCap!

Give us a call today to get your order started! 844-223-8148 or sales@snocaps.net