Canvasworks | Duane Smith

SnoCaps

PO Box 247

245 Cokato St E

Cokato, MN  55321

P 844.223.8148

Copyright 2011 | All Rights Reserved

www.SnoCaps.net

Share SnoCaps with your family and friends...

Our Custom SnoCaps are designed to fit your specific trailer and specifications. We've made enclosures for all sizes and shapes of trailers. From car haulers to airplane trailers, we've done it! 

Like our other SnoCap's trailer enclosures they are constructed from heavy-duty aluminum tubing and our vinyl Road Armor fabric. There is a 5 year workmanship and materials warranty on custom SnoCaps, but like our other SnoCaps the skins last between 12 and 15 years, while the frame will last forever.   

The frame is constructed out of .125 wall aluminum tubing and fabricated from start to finish at our shop.

The skin is made out of our new vinyl Road Armor fabric with heat welded seams, so no worries about seams leaking or thread rotting. 

Installs with common hand and power tools.

Bolt on SnoCaps are removable, allowing you a greater flexibility with your trailer.

Quick remove options available as well.

Shippable kits come in 2-3 boxes and include detailed, easy to follow instructions.  

Pick up kits will have the frame installed on your trailer while you wait. You can install the skin at home. 

Available open sides or side doors.    

Save on MPG, unlike a traditional trailer cover the Custom SnoCap is not only aerodynamic, but is also lightweight saving you money.

Easily customized, making it possible to protect a wider variety of objects than traditional trailer enclosures

Can be made removable, allowing for hauling of extra tall or wide loads.

It's great to be able to customize an enclosure to fit our unique needs. Especially without adding a ton of weight to the trailer. Our expensive equipment needs to be protected on the road and the SnoCaps trailer enclosure does a great job!

Benefits of a Custom SnoCap 

Disclaimer

Due to the nature of our business, most of our work is customized to some degree. Therefore, a 50% deposit of cleared funds is required before your appointment is set and work begins on your order. After work begins the deposit is non-refundable. Removal or defacement of the SnoCaps trademark logo from your SnoCaps voids all warranties.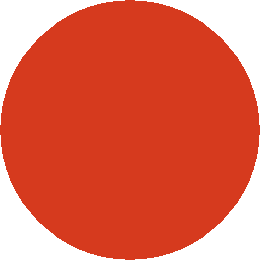 Check out our Custom SnoCaps Photo Gallery here! 
There will be a $100 across the board price increase after HayDays this year due to increasing costs. Order today to save money and to beat the rush! 

Contact us today!

844-223-8148 or 

sales@snocaps.net 

Canvasworks, Inc is your worldwide SnoCaps Trailer Enclosures manufacture and dealer located in Cokato, MN.  SnoCap Trailer Enclosures are a one of a kind fabric enclosure for open bed trailers that allows you to enclose your current trailer with a lightweight, yet heavy duty protection product.  SnoCaps are proudly made by Duane's veteran owned and operated company Canvasworks, Inc.